Traditionally speaking, most things dark and spooky seem to take place in the fall. But we're still in one of the (literally) darkest portions of the whole year, so I think we deserve to get a little spooked if we feel like it.


Meddling Kids by Edgar Cantero
If you need this book described using a single sentence it would be, "The Scooby Doo gang starts investigating Cthulhu." Oh, all the names have been changed, of course, but that's the essential thread of the book. It's pretty fun, too. In the summer of 1977, the Blyton Summer Detective Club solved their last case – or at least they thought they did. They unmasked the bad guy, who would've gotten away with it, if not for the meddling kids. He was disguised in a fish man costume to scare the locals away from an old gold mine. But… looking back, maybe he wasn't the only fish man. And… maybe those other guys weren't wearing costumes. When we catch up with the gang again, it's the 90s. They've grown up, but are still haunted by the horrors they witnessed that night. Caught in the past, they've decided to finally put the gang back together and finish the mystery they started all those years ago. But they better be careful – it seems like there's the potential for more than just gold in the hills surrounding Blyton.
Four middle school kids are riding their bikes around town when they suddenly realize there's some really weird stuff happening in their town. Is it aliens? Is there a conspiracy to hide the truth? What's going on? No, I'm not describing the plot to Stranger Things, but I could be. In this version, the protagonists are all female; newspaper girls who start to encounter trouble one morning while delivering papers. So far, I've only read the first volume, but the series is one that I would strongly recommend.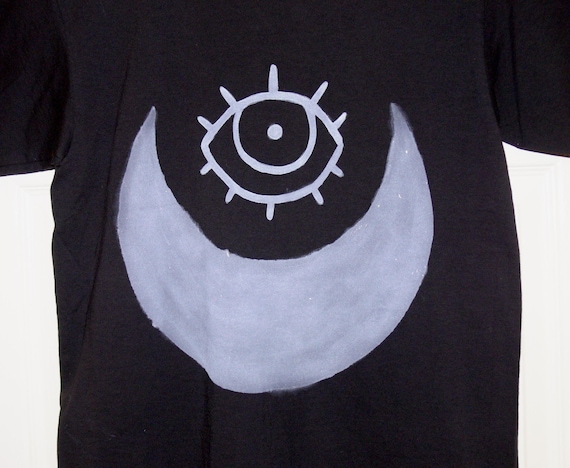 This is a clothing store on Etsy, and I love all the pieces that are on her site. She does a perfect job of capturing the aesthetic and ambiance associated with feelings of "witchiness." I love all the designs that she decorates her clothing with. I could see myself wearing many of these pieces any day of the week, but I like that she also sells tanks and crop tops for the summer, in addition to long sleeve shirts. Aside from the designs, I also love the way the shirts hang; the asymmetric nature is fascinating. On top of all that, all of the clothing is available in a bunch of different sizes, which is always a plus.